Here are our top 7 African-American influencers who are leading us into the future. In honor of Black History Month, we'd like to showcase several influential African-American creatives and entrepreneurs who have inspired those who followed in their footsteps, including us.
It's important to take some time during this month, and all year round, to recognize the profound influence that African-Americans have had on the creative space, and culture in general. Thankfully, there are also plenty of up and coming creatives and influencers who continue to innovate and energize today, utilizing tech and social media to showcase their talents to the world.
On that note, here are a few people who have inspired from the past and those who are leading us into the future.
Maya Angelou
This list would be incomplete without Maya Angelou, poet and activist who left a powerful legacy. She is perhaps best remembered for her book, I Know Why The Caged Bird Sings. Her works continue to inspire writers and anyone who reads them.
"You can only become truly accomplished at something you love. Don't make money your goal. Instead, pursue the things you love doing, and then do them so well that people can't take their eyes off you." – Maya Angelou
Robert Abbott
Robert Abbott was born just five years after the Civil War, and went on to found The Chicago Defender. The weekly newspaper eventually made him a millionaire laid the foundation for future writers, journalists, business leaders, and entrepreneurs.
Gordon Parks
Gordon Parks was the first African-American photographer on the staff of Life magazine and used his talents to tell the stories that otherwise may have never been told. His work in film, photojournalism, poetry, and writing continue to influence everything they touched. Publishing, photography, and the film industry continue to be shaped by his contributions.
"I picked up a camera because it was my choice of weapons against what I hated most about the universe: racism, intolerance, poverty." – Gordon Parks
Influencers of the Future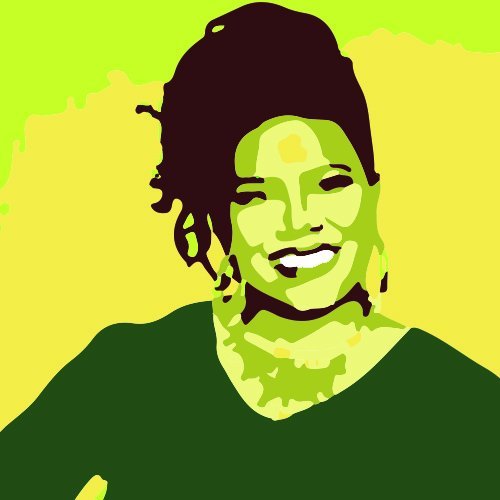 April Reign
April made her mark as Senior Director of Marketing for Fractured Atlas, a nonprofit tech company that allows artists to focus on what is most important — their work. She can be found on twitter at @ReignofApril, where she popularized the viral hashtag #OscarsSoWhite and continues to shape current culture with important, but accessible and relatable content.
Jenna Wortham
Known as @jennydeluxe to her nearly 40k Instagram followers, Jenna is a staff writer for the New York Times Magazine and co-hosts The New York Times podcast Still Processing. Her professional writing and podcasting effects culture on a broad scale, but her more personal social media presence blends cultural commentary with a glimpse into her real life.
Maya Pope-Chappell
If you've ever used Linked In (who hasn't!), then you've already felt the influence of Maya Pope-Chappell. As LinkedIn's Senior News Editor, @mayapopechappell, she is responsible for the content that drives the world's most important professional social network.
John Henry
At just 21-years-old, John Henry sold his first company. He went on to partner in founding Harlem Capital, a venture capital firm that invests in diverse entrepreneurship. He speaks to the world as the host of HUSTLE on Viceland and to his nearly 90k Instagram followers at @johnhenrystyle.